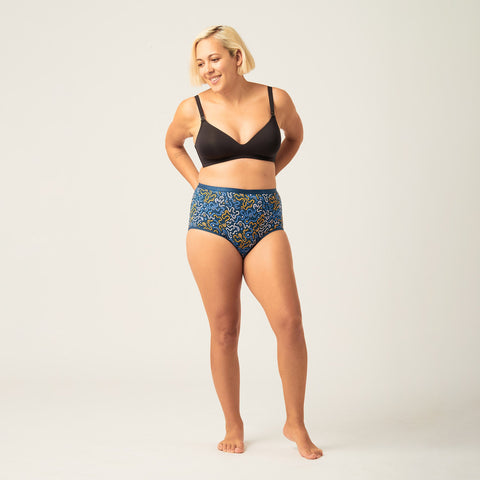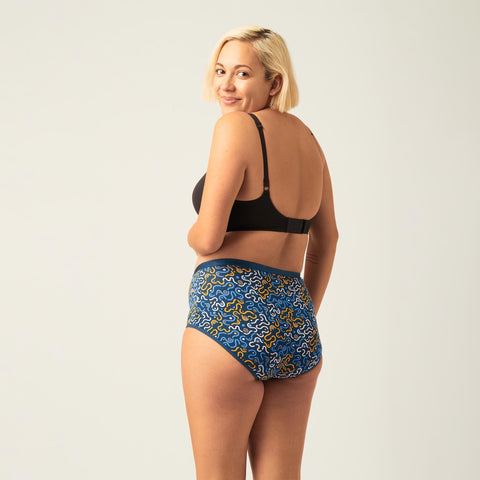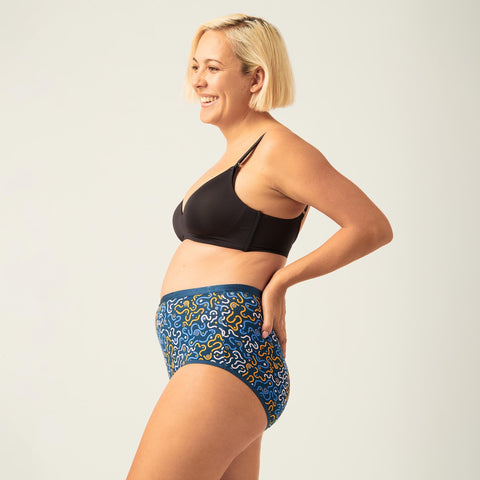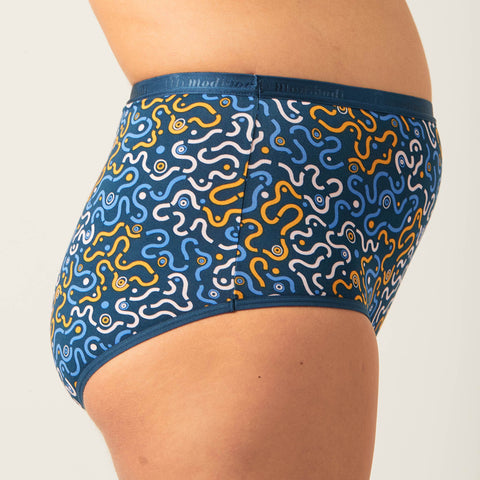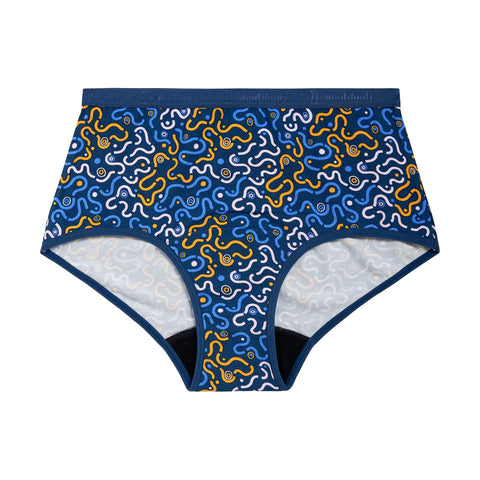 Classic Full Brief
Light-Moderate
Absorbency: 10ml = 2 tampons or 1-2 teaspoons
The Classic Full Brief is like your best friend. Supportive, comfortable and always makes you feel great. Designed to keep you protected from light bladder leaks or light to moderate period days, now you can feel confident, dry and protected all day long.
A modern classic, the Classic Full Brief has a low leg finish and high waist for a flattering, comfortable fit.
Our breathable patented lining is slim (3mm) and designed to absorb period blood, light bladder leaks, sweat, discharge and more.
A reusable alternative to disposable pads, liners or tampons.
Rinse first, gentle cold machine wash, hang to dry, reuse, repeat.
Proudly designed in Australia.
CARE: Please be sure to read our FAQ for how to wash and care for your Modibodi.

We work with trusted manufacturers, and continuously invest time and energy into nurturing our supply chain.

We focus our design on using renewable and recycled fabrics - like Australian merino wool and organic cotton.

We're proud to create products for everybody, and champion uncomfortable conversations around periods, incontinence, pregnancy, sweat and more.
Care guide
Get the most out of your underwear
Pre-wash
Rinse
Cold wash
Hang dry