Festive Gifting 3 Pack
Mixed
Absorbency: 2x Moisture Wicking (0ml), 1x Moderate Heavy (15ml or 2-3 tampons)
Treat your bestie, family member, or yourself to our Classic Bikini Holiday Gifting Pack. This timeless pack includes two everyday sweat-absorbing undies, plus one style for moderate-heavy period days. Sure to be a festive season favourite.
This Classic Bikini Holiday Gifting 3 Pack includes:
2 x Classic Bikini in Moisture Wicking
1 x Classic Bikini in Moderate-Heavy absorbency
The Classic Bikini sits on the hip with a high-cut leg for a smooth, comfortable fit.
Modibodi fits and feels like your regular underwear, but with a built-in patented (3mm) lining to absorb your period or pee.
A reusable alternative to disposable pads, liners or tampons.
To activate your Modibodi's magic powers, wash before use.
Proudly designed in Australia.
CARE: Rinse first, gentle cold machine wash, hang to dry, reuse, and repeat. Read our FAQs for more. 

We work with trusted manufacturers, and continuously invest time and energy into nurturing our supply chain.

We focus our design on using renewable and recycled fabrics - like Australian merino wool and organic cotton.

We're proud to create products for everybody, and champion uncomfortable conversations around periods, incontinence, pregnancy, sweat and more.
Care guide
Get the most out of your underwear
Pre-wash
Rinse
Cold wash
Hang dry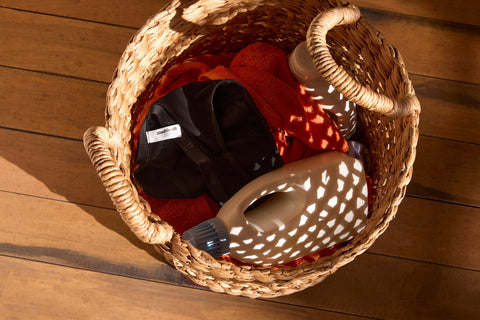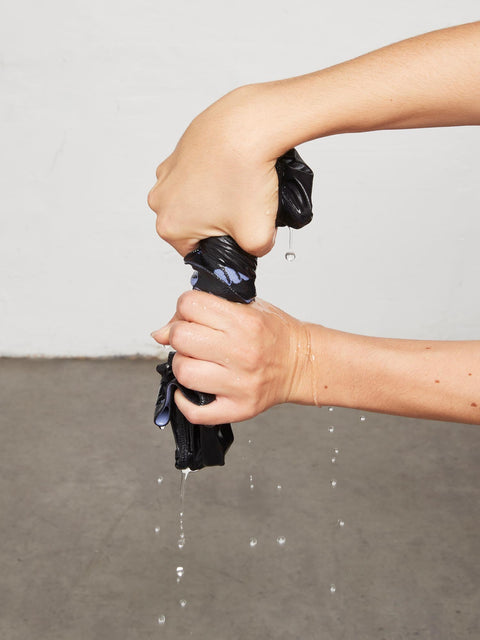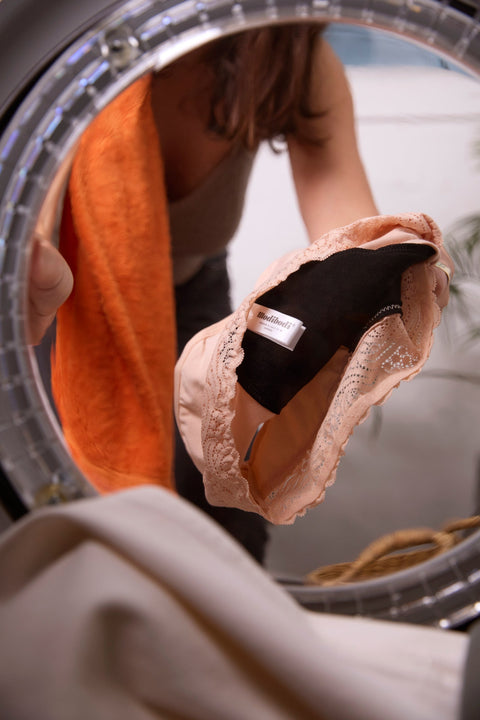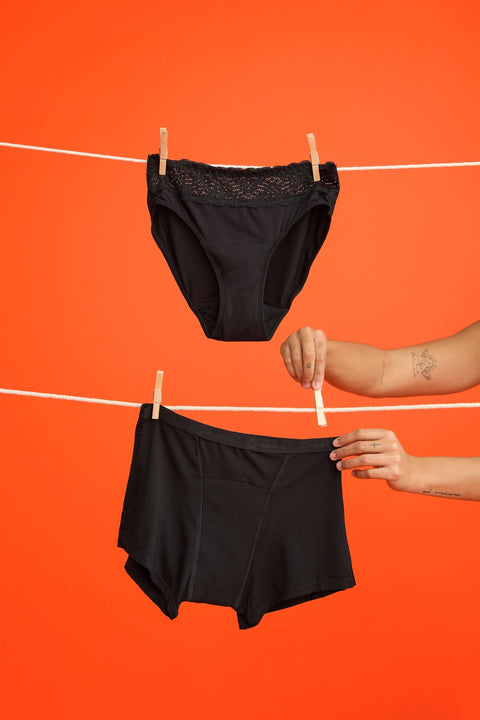 100%
of reviewers would recommend this product to a friend
Mom
Loved the colours and prints.