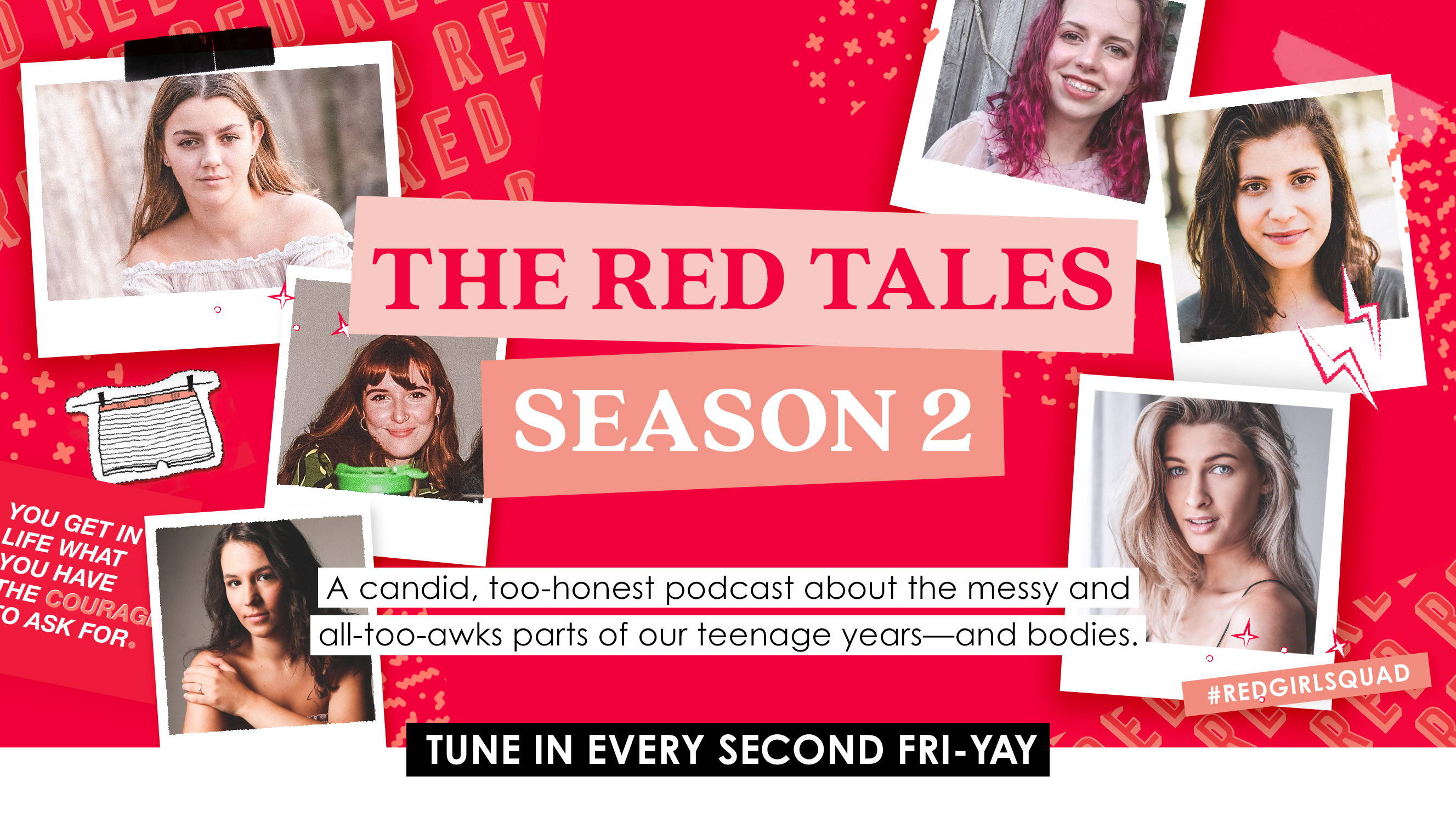 Welcome to The RED Tales! From juggling friendship groups, heartbreak, first periods and first loves, our teen years are filled with the most defining – and most vulnerable – moments of our lives. Luckily, we got this. And we're in it together.
Tune in every fortnight as our host, Sasha Meaney, chats with a brave young Aussie about the stuff no one dares to share. No judgements: just real, honest tales about teenhood today.
The RED Tales is today's teen life, totally open.